Welcome to the website of the Yorkshire Region of CAMRA - the Campaign for Real Ale
CAMRA Members - Please Sign In to access all member specific material
Next Regional Meeting for CAMRA members:
Saturday 25th November 2023 in a venue TBA.
It will commence at 12.30 pm, and finish at no later than 2.30 pm.
Yorkshire Cider Pub of the Year 2023
Winner:
Three B's Micropub in Bridlington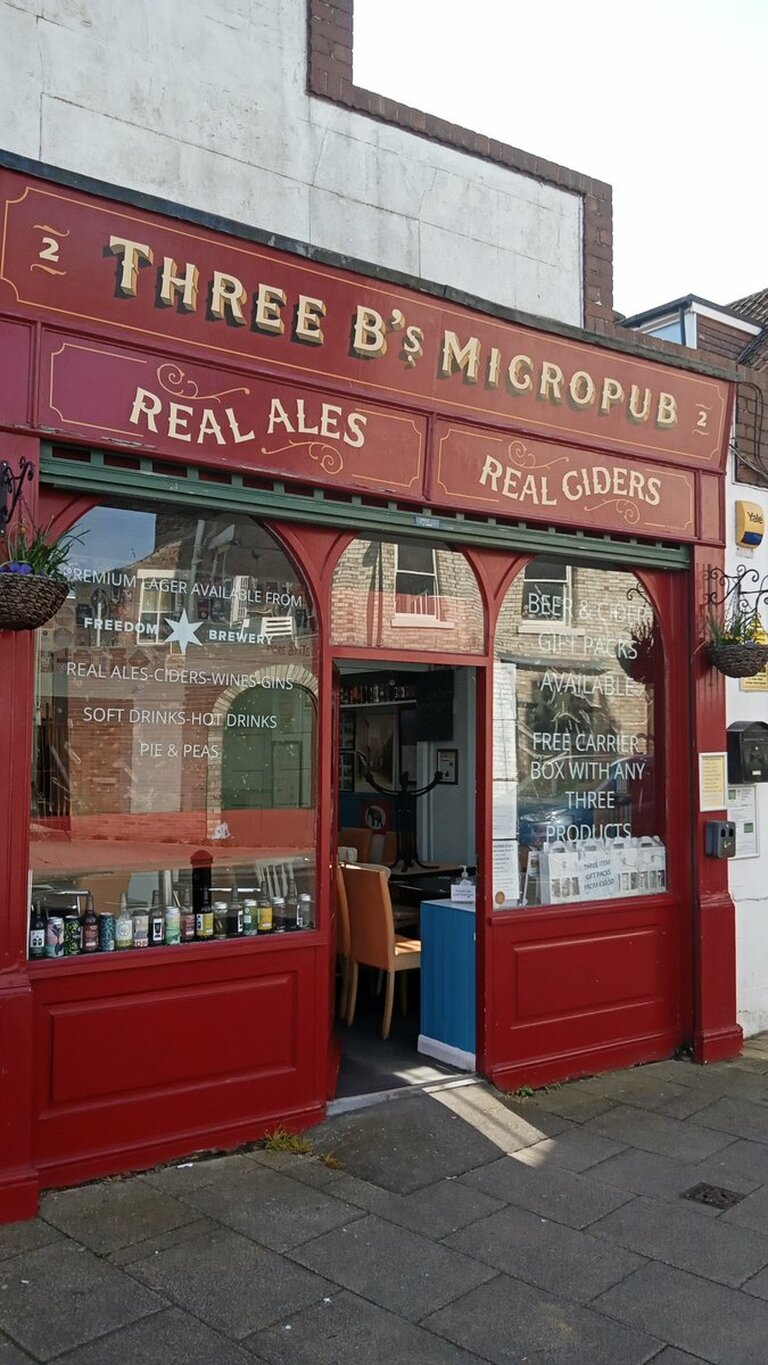 Highley Commended:
Eat Your Greens, Leeds
Doncaster Brewery Tap, Doncaster
Presentations are currently being arranged, and the presentation to the licensee of Eat Your Greens in Leeds has already been arranged for Saturday, 5th August, at 3.00 pm. Please put the event in your diary, or on your calendar.
National Cider Pub of the Year 2023
Finalist:
Three B's Micropub in Bridlington
Friday 6th October 2023: Mark & Cheryl Bates, the owners of the Three B's Micropub in Bridlington, have been informed by the Campaign fpr that the pub has been judged as one of the four finalists in the National Cider Pub of the Year 2023 Competition. The prestigious national award recognises the best pubs or clubs that promotes and encourages the sale of quality real cider and perry across the UK.
The Three B's opened in 2020 during the first Covid-19 lockdown and so has seen some incredible hard trading. However the owners Mark and Cheryl Bates who live in Bridlington continue to trade and have already won the Branch and Regional stages of the National Pub of te Year 2023 Competition. Mark Bates said "We are very proud to have learnt we are in the top four for the National Competition, this really is a momentous occasion. We get some great customer feedback from our customers both through personal interaction and from online reviews, we are are so pleased we have been recognised by CAMRA"
Yorkshire Regional Cider Co-ordinator, Christine Jane, said "The Three Bs in Bridlington is an outstanding achievement for Mark and Cheryl, having been converted by Mark from a sweet shop in the past. It serves a diverse range of beers and ciders but amazingly focuses on, and showcases the best of what is on offer from Yorkshire artisanal makers. The Three B's shows what can be achieved with cider, a drink that many in Yorkshire are unaware has been part of the Country's history for many, many years, with some evidence to suggest that the Normans kickstarted the industry in Yorkshire. Many agricultural workers in the past received part of their wages in cider or perry. There is still a Yorkshire Abbey that produces award winning ciders as well.
To achieve the accolade of being one of the top four venues in the UK for cider clearly demonstrates Mark's passion, belief in his business and his products without overthinking what makes a great venue. I urge as many people as possible to visit, (though there may be a queue) and see for themselves this gem in the East of the county that deserves to sparkle with the best pubs in the country."
UPDATES
Wednesday 15th June 2023
Home Page updated by Alan Canvess, Regional Secretary.
Regional Roll of Honour updated by Alan Canvess, Regional Secretary.